Welcome to
Go Sphynx Cattery
We are located in
Brooklyn
,
New York
. All visits are available by appointment only. Please
contact us
for more information or consider our
FAQ
section.
Available Kittens
We currently have kittens available for sale.
See All
Sphynx Kittens for Sale
The Sphynx cats are delightful and lovable breed of hairless feline. NYC Go Sphynx Cattery is an excellent resource for anyone interested in bringing one of these unique and adorable animals into their life and home. The Sphynx is a hairless variety of cats much loved by breeders, owners and miscellaneous cat-lovers alike. Their personalities are incredible and their appearance is unmistakable.
Go Sphynx Cattery is located in Brooklyn, New York and currently houses three Sphynx adult female cats. Watching each and every Sphynx kittens grow has always been a pleasure for us. Every single cat and kitten is a part of our family. Before kittens are leaving our home for your's they are completely socialized and ready to make the transition.
We always willing and available to speak to potential owners of our Sphynx kittens. Along with numerous pictures and photos of our adult cats there are also weekly pictures of each kitten posted on pet classifieds or our website so that everyone can join us in watching their development. We are very proud of all of the cats at our Cattery.
We hope you'll enjoy browsing the website, viewing the photos and finding a wealth of information about the care and personalities of these very special felines.
We are also pleased to announce that we have now added blue-eyed Sphynx cats into our cattery. More details will be forthcoming on the website, please check back for details on the blue-eyed babies. See our sales page for all available sphynx kittens for sale.
Announcing

New litter calendar: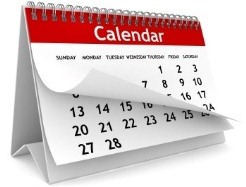 Want to know when is the next litter?
Tips & Articles

All about Sphynx

:
Our kittens